SIU and Carbondale Community Involvement Fair
Main Content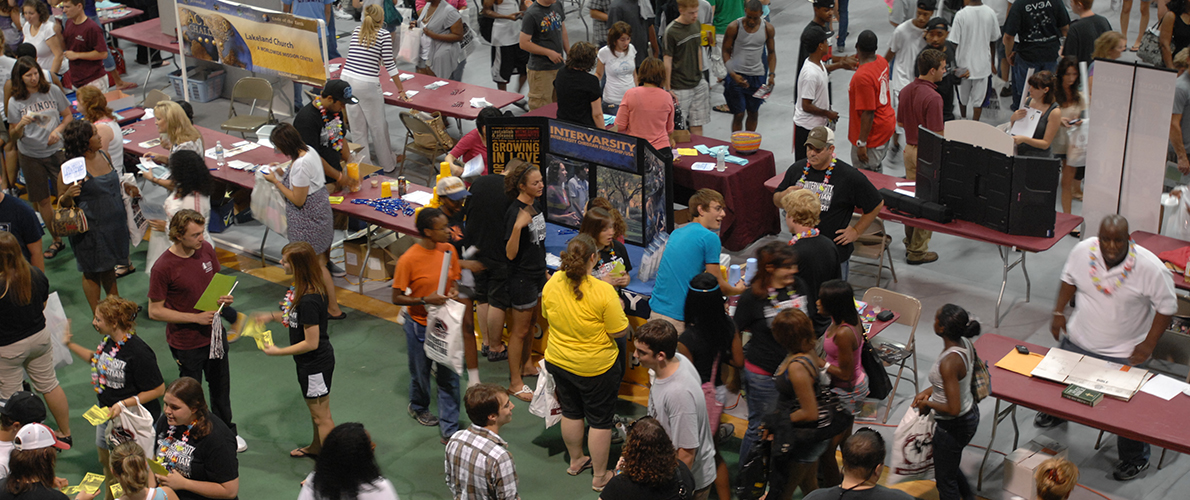 2020 will provide an unparalleled level of growth, partnership, and intentionality in the planning and implementation of Saluki Startup and Weeks of Welcome. A long-standing tradition of volunteering, participation, and attendance at the events and programs has made SIU rise above others when it comes to the Saluki Experience provided to new and returning students each August.  For our events to be successfully, volunteers are needed!  More information regarding volunteer opportunities will be available during summer 2020.
Saluki Student Job Fair & Welcome Fest
SIU, Carbondale Chamber of Commerce, and Carbondale Main Street often partner to offer local businesses a chance to talk with new students, family members, and guests. Information regarding opportunities during the 2020 Weeks of Welcome will be made available during summer 2020.
If you want more information about ways to connect new and continuing students to the SIU, Carbondale, or Southern Illinois community - please email 
orientation@siu.edu
 or call (618) 453-1000.